a guide to purchasing a built-in combi steam oven for your home
Featured Product: FUJIOH 45L Built-in Combi Steam Oven FV-ML71 with 10 Cooking Functions
When it comes to designing a kitchen and selecting the necessary appliances like a steam oven, most of us have a difficult time with decision-making because we want our kitchen appliances to function well for the longest time.
Plus, an oven is an essential appliance in your kitchen. From baking to roasting, you can do it all inside an oven. If you are looking to buy a new built-in oven in Malaysia, here's a guide to explore the options available, including FUJIOH oven Malaysia.
Types of Oven
There are several types of ovens available around us. All of which differ in cooking method, price, size, etc. Before purchasing one for your home, consider the space you have in your kitchen, your budget, and what sort of use you have for your oven.
1. Conventional

Oven

Featured Product: FUJIOH FV-EL63 Conventional Built-in Oven

Conventional ovens are a mainstay in today's kitchen, operating with bottom-up heat transfer from gas or electricity supply to cook varying types of food. Many new homeowners prefer this type of oven as it is the oldest and most popular type of oven. However, the size of these ovens can be too big for a limited kitchen space.
2. Microwave Oven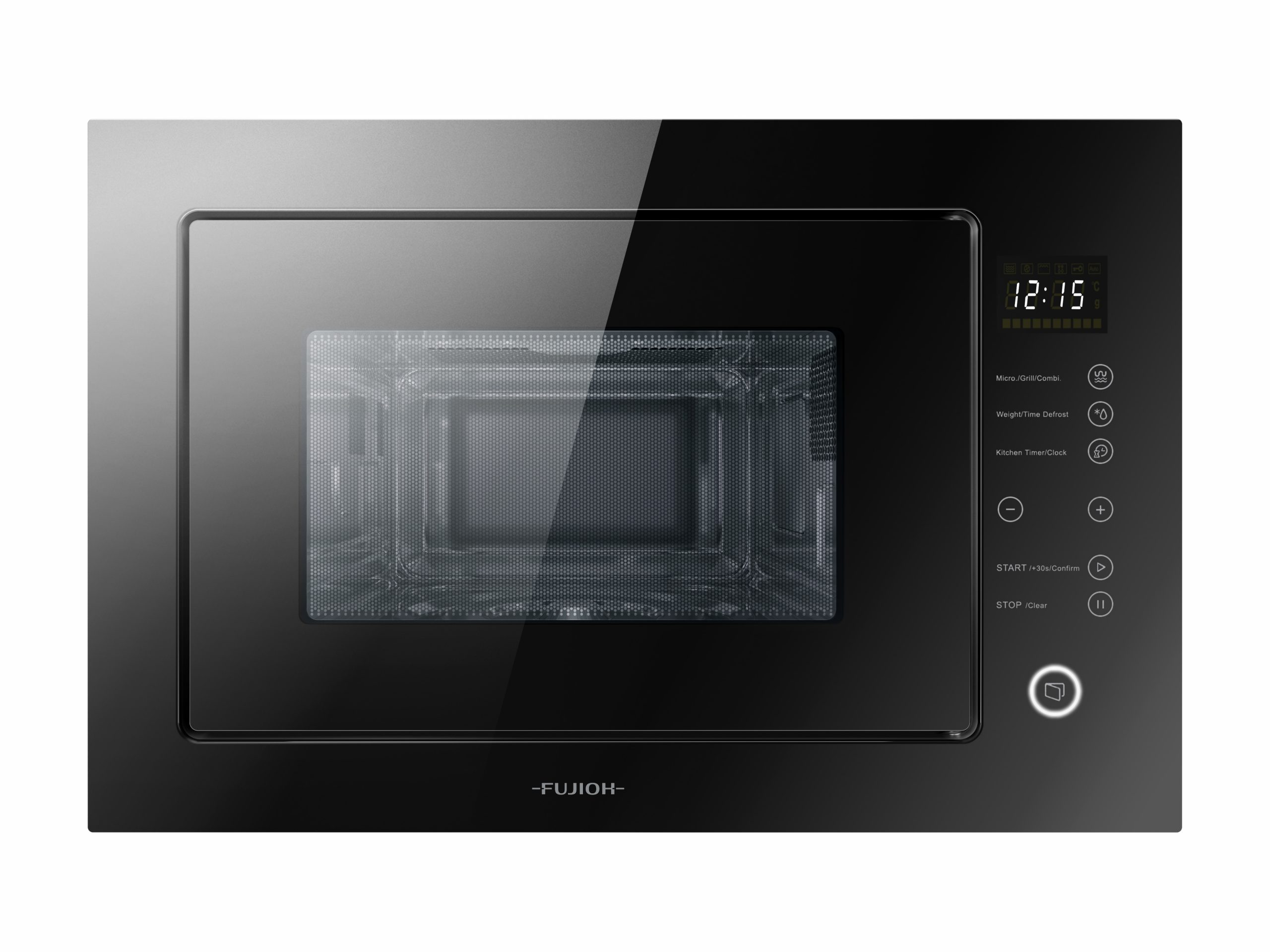 Featured Product: FUJIOH FV-MW51 Built-in Microwave Oven with Grill Function
Microwave ovens are helpful for heating purposes. It can also help defrost when you have limited time to cook a fresh meal. Unlike conventional ovens, microwave ovens use radio waves to generate heat. However, they are sub-par when it comes to actually cooking meals, unless you purchase one with advanced features like auto cook menus and more.
3. Steam Oven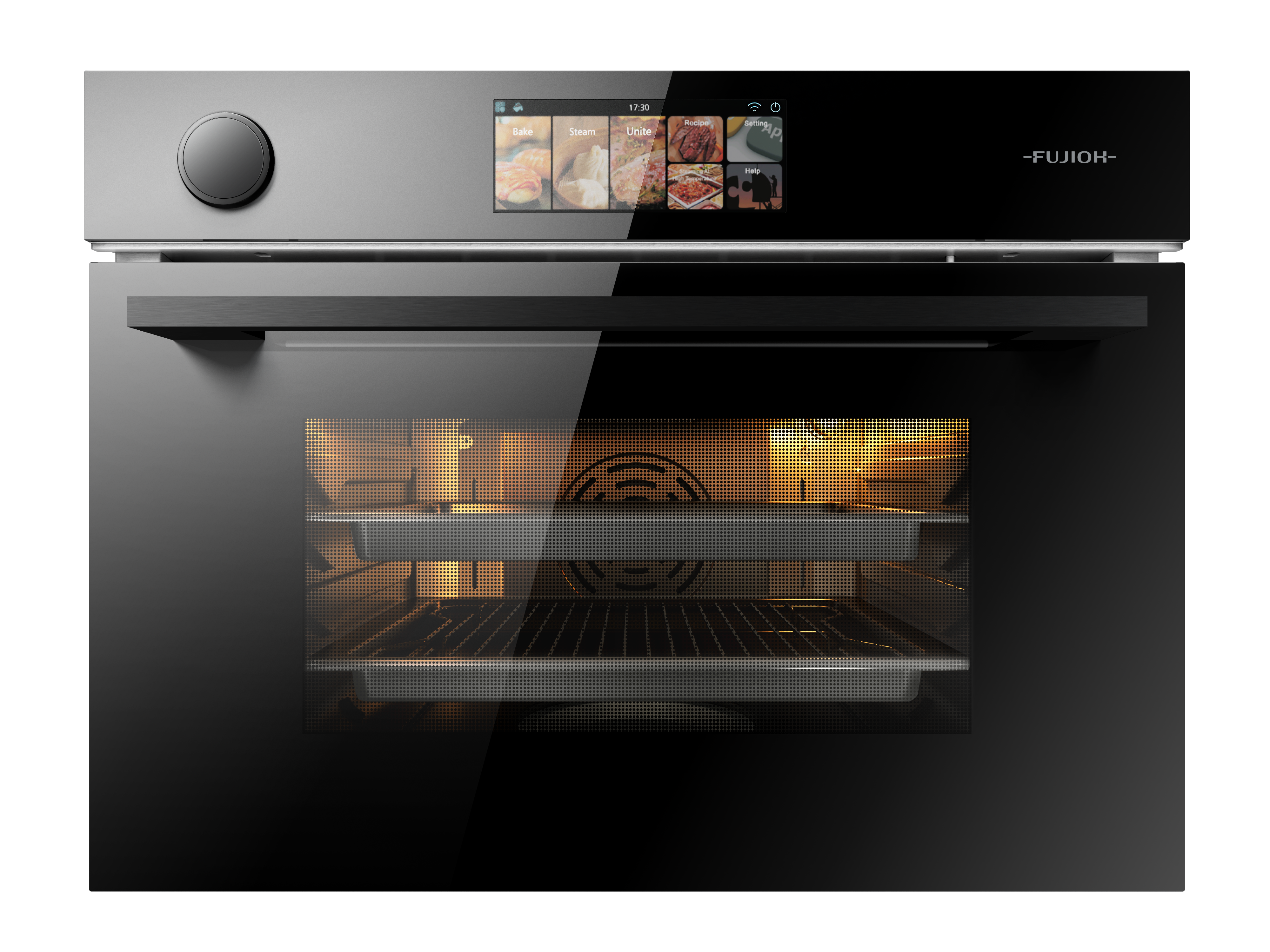 Featured Product: FUJIOH FV-ML71 Built-in Combi Steam Oven with Bake Function
If conventional and microwave ovens use heat as the heating source, steam ovens work by heating up water and sending steam into the food that is being cooked. The steam cooks the food from all sides and seals in moisture resulting in a more flavourful dish. It also cooks faster than traditional ovens, making them a popular choice among chefs.
What are the different types of steam oven?
If you assumed that there was only one type of steam oven, then you're in for a surprise.
There are actually many types of steam ovens available in today's market. These include steam-only ovens, combination steam ovens, and added moisture steam ovens.
1. Steam-only

Oven

Steam-only ovens are precisely what they sound like: an oven that cooks food by boiling water to generate steam. They cook food at a lower temperature with 100% humidity. They are also the least expensive and use less energy than those traditional gas or electric ovens.
2. Combination Steam Oven
Commonly referred to as combination steam ovens, these are regular ovens whereby you can add steam during the cooking process, rendering your food incredibly moist and steamed on the inside but golden brown and crispy on the outside. It is also the most flexible of all steam ovens.
3. Added Moisture Steam Oven
As the name suggests, added moisture steam ovens are regular ovens whereby you can add some humidity to keep the food moist during the cooking process. It differs from the above as added moisture ovens don't have as much steam capability as a combination steam oven.
Reasons to Choose Combi Steam Oven
Featured Product: FUJIOH FV-ML71 Built-in Combi Steam Oven with Bake Function
Like most built-in ovens, steam ovens also have a lot of other benefits. This is because combi steam oven uses water vapour to cook your food by boiling and steaming it, which is healthier than using oil.
With a multifunctional grill, you can even bake a cake and roast a whole chicken in the combi steam oven. Talk about convenience and ease of preparing multiple dishes for your family! You can also enjoy the steam, bake, roast, grill, and more features in just one touch.
Looking for a high-quality built-in combi steam oven? Visit FUJIOH Malaysia now!
So there you have it; a guide to purchasing your first steam and bake multifunctional oven for your home. If you require more information on our ovens, contact us at FUJIOH Malaysia or email enquiry@fujioh.my.