glass vs stainless steel gas hob: which is better?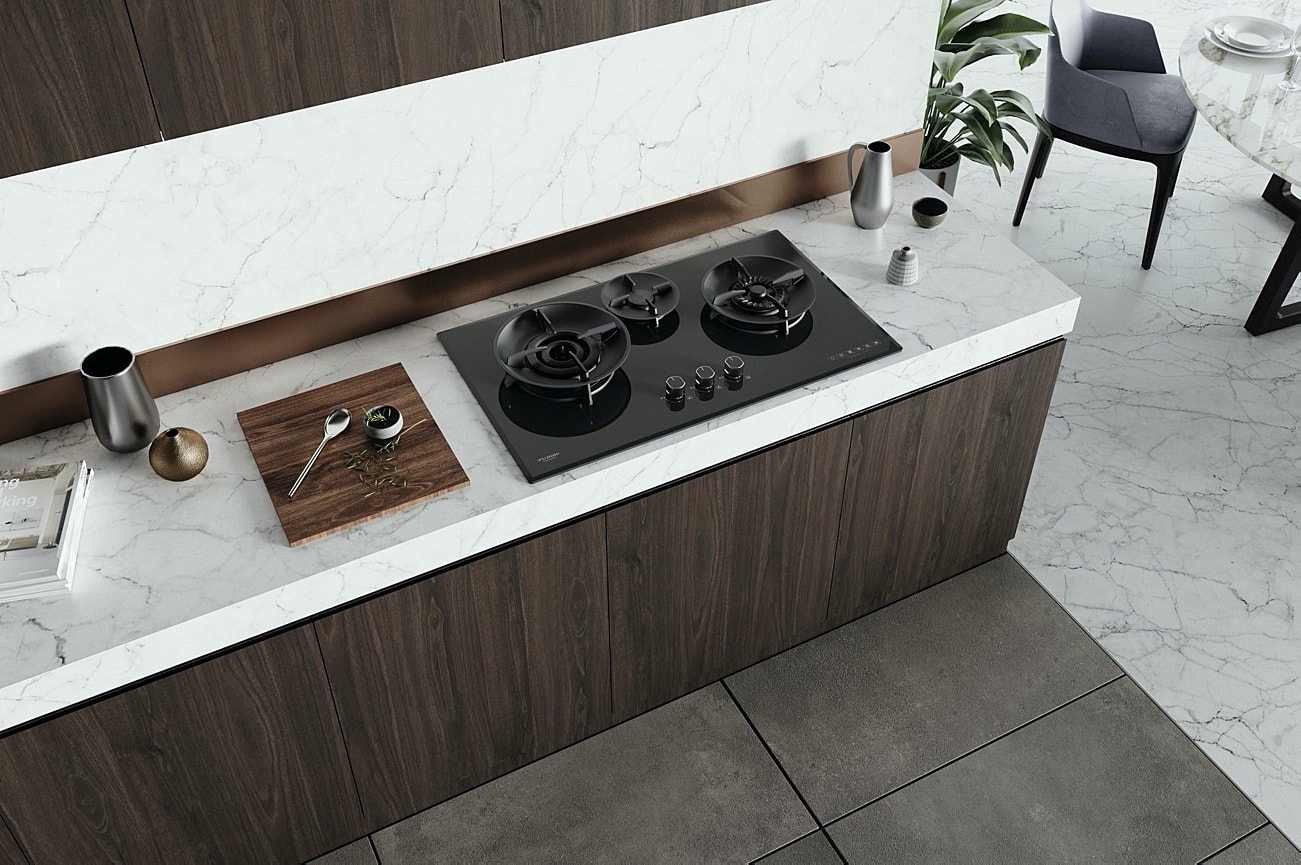 Featured product: FUJIOH Toughened Glass Gas Hob FH-GS7030 SVGL
When purchasing a gas hob for our kitchen, we often fall into a dilemma – whether to go for a stainless steel or glass cooktop. Appearances aside, there are many factors that go into deciding which gas hob is better for your kitchen.
In this article, you will learn about the different features of glass and stainless steel gas hob and their advantages and disadvantages.
Toughened Glass Gas Hob
Featured product: FUJIOH Toughened Glass Gas Hob FH-GS6528 SVGL
As the name suggests, the glass gas hob has toughened glass on the top surface, which shouldn't be compared to ordinary glass. They are made with an additional nucleating agent to create the crystalline structure that reinforces the glass effectively.
Advantages of Toughened Glass Gas Hob
Glass gas hob has been around for some time but has only gained popularity recently with their sleek design that can make any kitchen look sophisticated. Thus, it is ideal for a modern modular kitchen.
Due to the toughened glass' heat resistance, a glass gas hob offers an even heat distribution, and has better heating and cooling speed. When you have children around, the sealed compartment acts as a safety layer for heat control. Hence, they are less likely to suffer from burns if they were to touch it accidentally.
Disadvantages of Toughened Glass Gas Hob
Require Frequent Cleaning
Although glass top hob is much easier to clean, it is easy to leave fingerprints on the surface. So, you are required to clean it frequently to maintain the good look of the hob.
Stainless Steel Gas Hob
Featured product: FUJIOH Stainless Steel Gas Hob FH-GS6520 SVSS
Stainless steel top hob is made of stainless steel, making them resistant to the flame's high temperatures. They are popular in commercial kitchens because they can be used for cooking at higher temperatures without damaging the surface or causing a fire hazard.
Advantages of Stainless Steel Gas Hob
A stainless steel gas hob is generally more durable than glass cooktop as it is less prone to shattering and last longer. Plus, it is more robust, making it less likely to break or crack over time. This is because stainless steel has high thermal qualities and is corrosion-resistant.
Good Match for Multiple Kitchen Designs
Stainless steel gas hobs are a classic that can easily match with various kitchen designs and never go out of style. Also, you will be able to mix with multiple metal finishes of kitchen appliances.
Disadvantages of Stainless Steel Gas Hob
Difficult to Clean & Maintain
Compared to glass top, stainless steel gas hobs are more difficult to clean and maintain as it can be hard to remove the dirt or liquid spill caused during cooking. Stainless steel cooktops can also be scratched easily, and because of the directional polishing marks on many models, the scratches can show up quite dramatically.
Top Gas Hobs Picked by FUJIOH
With these comparisons between glass gas hobs and stainless steel gas hobs, you can make an informed decision on the best gas hob for your kitchen. Here are some great examples of glass gas hobs with additional features offered by FUJIOH that are worth considering.
FUJIOH Toughened Glass Gas Hob FH-GS7030 SVGL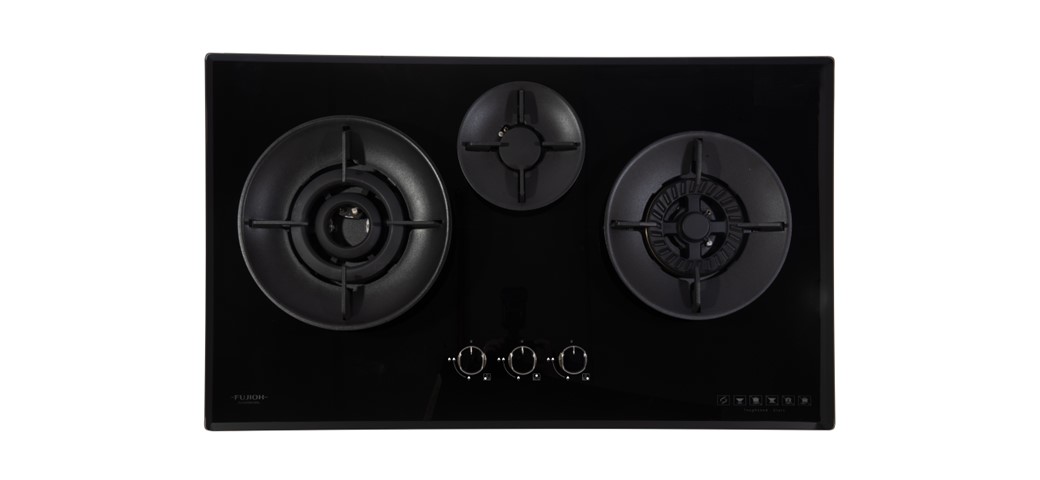 The FH-GS7030 is equipped with an advanced feature of Double Inner Flame, which promotes improvement in the even heat distribution that speeds up cooking time. It also comes with a Heat Deflector that helps to reduce thermal heat on the top plate and knobs. Plus, this hob provides a more elegant look to your kitchen with more precise cooking.
FUJIOH Toughened Glass Gas Hob FH-GS2030 SVGL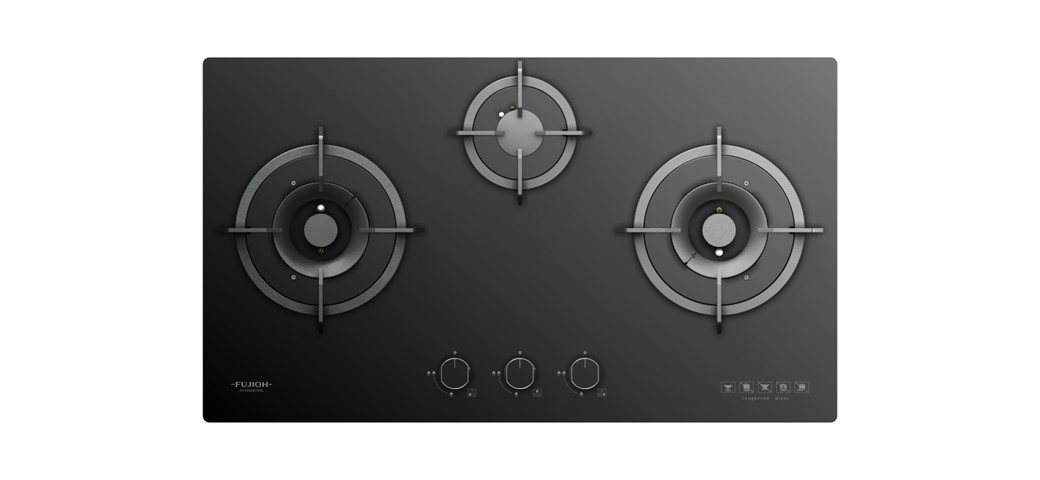 The FH-GS2030 is another black toughened glass gas hob that can make any kitchen appear sophisticated. Built with Flame Failure Safety Device and Anti-rust Aluminium Venturi, you never have to worry about this gas hob letting you down.
Looking for a trusted gas hob? FUJIOH Malaysia got you covered!
So there you have it; some of the glass gas hobs preferred by customers like you. If you require more information on our gas hobs, contact us at FUJIOH Malaysia or email enquiry@fujioh.my.