keep your kitchen clean with the right kitchen hood and hob
Featured product: FUJIOH Slim Cooker Hood FR-FS2290
Step into your kitchen at any time of the day, and you'll find that having a cooker hood and hob can make a difference in your kitchen space. They're a combo that can revolutionise your culinary sanctuary, giving you the environment you need for clean and safe cooking.
That's because kitchen hoods and hobs go hand-in-hand, not only allowing you to adjust the heat as desired but also combating airborne impurities and eliminating lingering odours, ensuring your kitchen remains a haven for pure culinary inspiration.
In this article, you will learn about the benefits of a cooker hood and hob, and how this combo can contribute to creating the much-needed clean kitchen environment in your home.
Importance of Keeping Your Kitchen Clean
The kitchen is the heart of your home, a place where you prepare delectable meals, strengthen bonds while creating unforgettable memories. However, it's essential to keep your kitchen clean for the following reasons:
1. Health and Safety
A clean kitchen helps prevent the growth and spread of harmful bacteria, viruses, and other pathogens that can cause foodborne illnesses. It also reduces the risk of cross-contamination, ensuring the meals you prepare are safe for consumption.
2. Food Quality and Freshness
A clutter-free and well-organised space allows you to store food properly, reducing the chances of spoilage and extending its shelf life. Also, a clean countertop, utensils, and appliances can prevent undesirable flavours or odours from lingering.
3. Pest-Free Kitchen
Crumbs, spills, and food residue can attract insects, rodents, and other pests, compromising the hygiene and safety of your kitchen. By wiping away spills or crumbs, you create an unattractive environment for pests, reducing the risk of infestations.
How FUJIOH's Kitchen Hood and Hybrid Hob Help Keep Your Kitchen Clean
Featured product: FUJIOH Slim Cooker Hood FR-FS2290
You already know the importance of keeping your kitchen clean to ensure delectable moments. Moving on, here's how our kitchen hood and hybrid hob can benefit your kitchen and help keep it clean, giving you a better cooking experience.
1. Improved structural design
With the addition of Super Kirei sirocco fan on FUJIOH Slim Cooker Hood FR-FS2990, it has a higher oil capturing ratio up to 92%, eliminating the accumulation of oil and stain build-up on the fan. The improved design with a seamless oil panel ensures it operates with a low noise level.
2. Enhanced cooking experience
With a powerful cooker hood and advanced hob, they can enhance your cooking experience and keep your kitchen clean. The cooker hood can absorb the heat generated during cooking, allowing you to cook without feeling overwhelmed. Plus, it helps to minimise the spread of cooking aromas, ensuring your kitchen remains odourless.
3. Ease of maintenance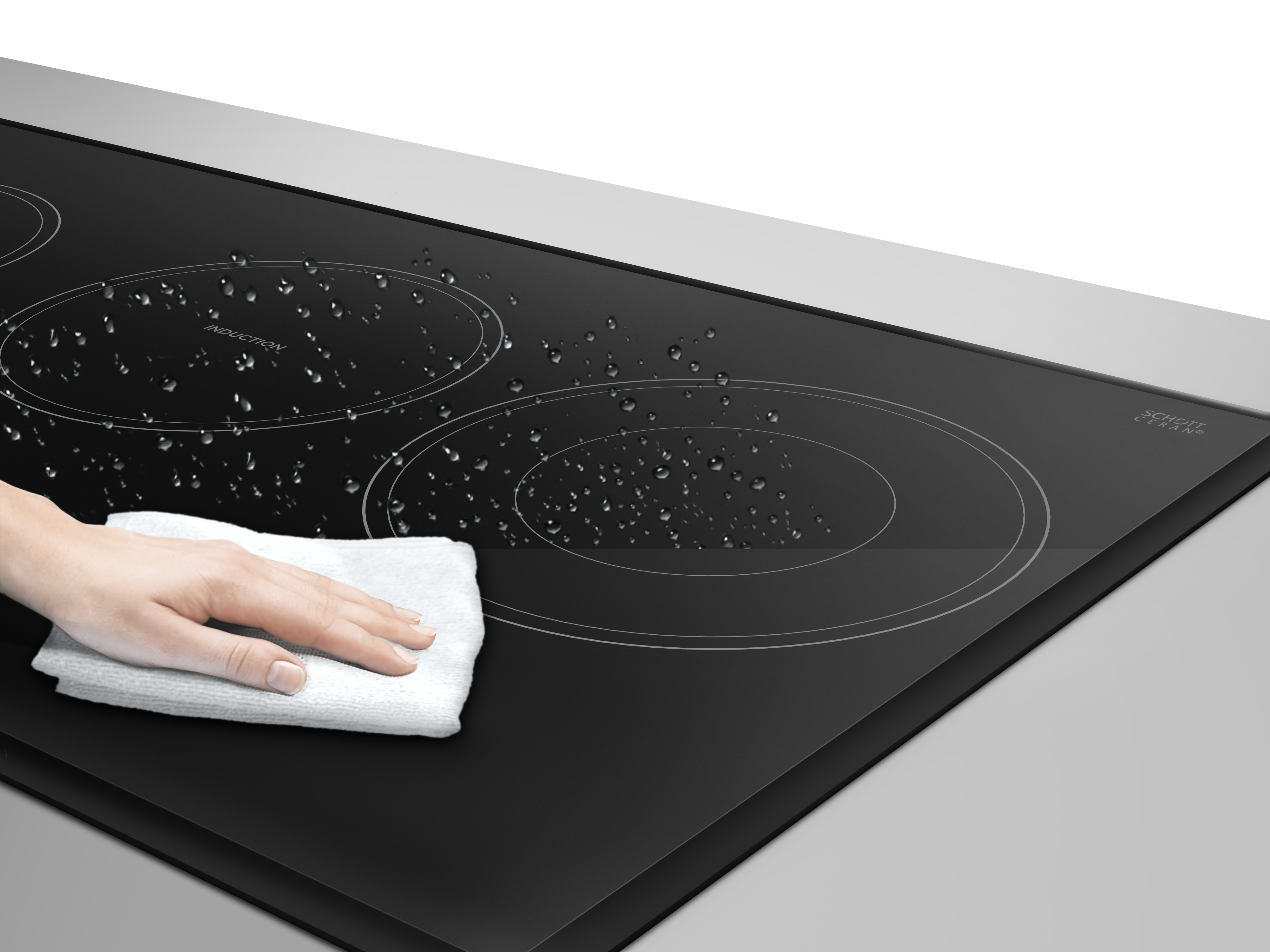 Featured product: FUJIOH Hybrid Hob FH-IC7030
Furthermore, FUJIOH Hybrid Hob FH-IC70 series is easier to clean and maintain due to its EuroKera glass surface, which is seamless and features a durable, high thermal resistance design. Additionally, FUJIOH Slim Cooker Hood FR-FS2990 comes with a single or double aqua slit filter coated with a hydrophilic coating, making it easy to clean with just water.
With these features in your kitchen hood and hob, not only do you get to improve your kitchen's ventilation, but also enhance your overall cooking experience for better health and safety. After all, these elements create an environment conducive to creativity, comfort, and culinary excellence.
Tips to Keep Your Hood and Hob Clean
Maintaining the cleanliness of your kitchen hood and hob is crucial to ensure optimal performance and longevity. Here are several tips:
Regular cleaning routine – Establish a regular cleaning routine for your kitchen hood and hob. Clean them at least once a month.
Remove filters and soak – Depending on the type of filter, you may need to soak them in warm, soapy water or follow the manufacturer's instructions.
Clean the hob surface – Use a damp cloth or mild detergent to remove grease or food residue. Avoid using a non-abrasive cleaner to scrub away any stubborn stains.
Inspect ventilation ducts – Check and clean the ducts regularly to prevent blockages that can hinder the efficiency of your kitchen hood.
Looking for a kitchen hood and gas hob? Visit FUJIOH Malaysia today!
Producing over 900,000 units of cooker hoods annually, FUJIOH holds the No. 1* household market share in Japan, despite being in the industry for 80 years. If you're looking for a cooker hood and hob, consider FUJIOH's range of kitchen appliances. For more information, contact us at FUJIOH Malaysia or email enquiry@fujioh.my.
*Fuji Industrial Group has the No. 1 household cooker hood market share in Japan. (April 2021 research by Tokyo Shoko Research, including ODM products)
* FUJIOH is a corporate brand of Fuji Industrial Group.