the ultimate statement of style: fujioh domino gas hob
Featured Product: Domino Gas Hobs with 1 and 2 Burners
In Singaporean homes, the gas hob has long captured the admiration and affection of passionate cooks and food enthusiasts. With its exceptional functionality and timeless appeal, it remains a highly sought-after kitchen appliance. And when it comes to gas hobs, FUJIOH offers unrivalled quality and style.
Introducing the FUJIOH Domino Gas Hob, a true culinary game-changer. Prepare to be captivated by its cutting-edge features and awe-inspiring design, as it revolutionises your cooking experience like never before and sets a new standard for culinary excellence in the modern kitchen.
Introducing the FUJIOH Domino 
Gas Cooker Hob
 Series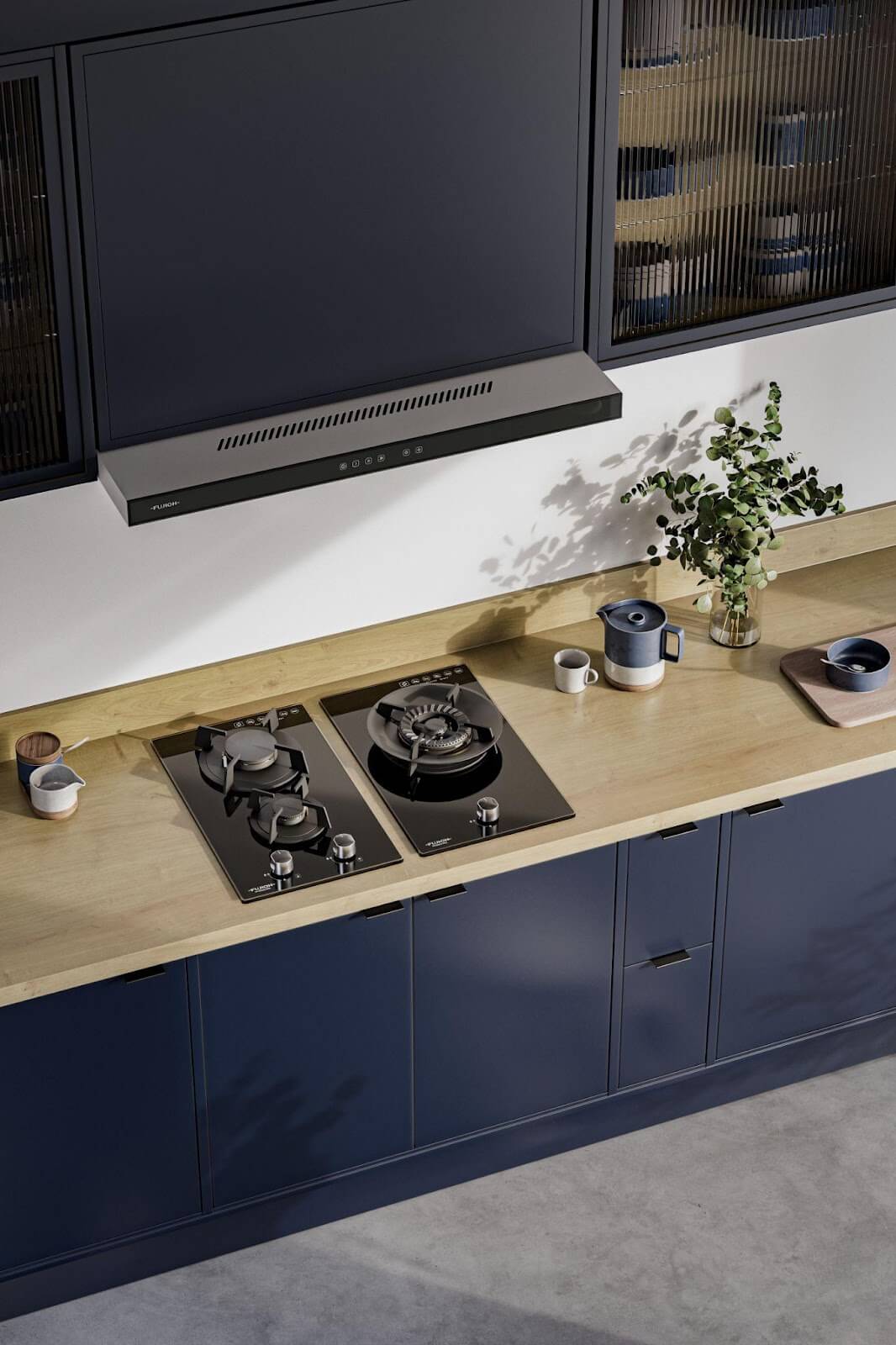 Featured Product: Domino Gas Hobs with 2 and 1 Burner
Ready to transform your cooking experience? Let's explore the two stunning models of the FUJIOH Domino Gas Hob: the Domino Gas Hob with 1 Burner and the Domino Gas Hob with 2 Burners.
1. Domino 
Gas Hob
 with 1 Burner: Compact and Powerful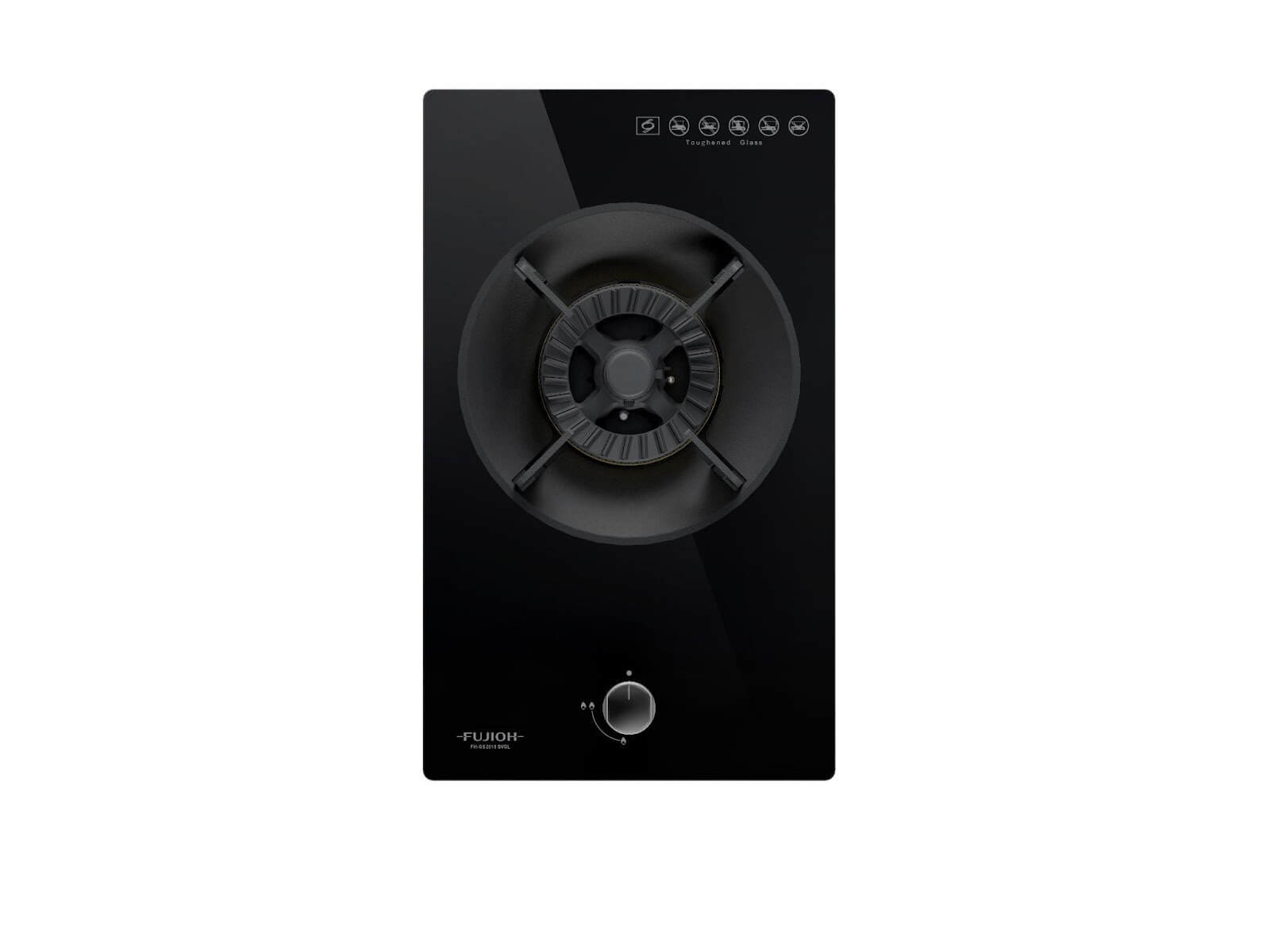 Featured Product: Domino Gas Hob with 1 Burner
The FH-GS2515 SVGL Domino Gas Hob with 1 Burner combines compactness with exceptional performance. Equipped with a single burner with sectional flame control, its sleek design and precise control allow you to unleash your culinary creativity with ease. Whatever meal you might be whipping up in the kitchen, this versatile gas hob offers the perfect balance of style and functionality. With its robust burner that features rust-resistant venturi and heat deflectors for advanced heat distribution, you can expect efficient cooking results every time.
2. Domino 
Gas Hob
 with 2 Burners: Double the Power, Double the Style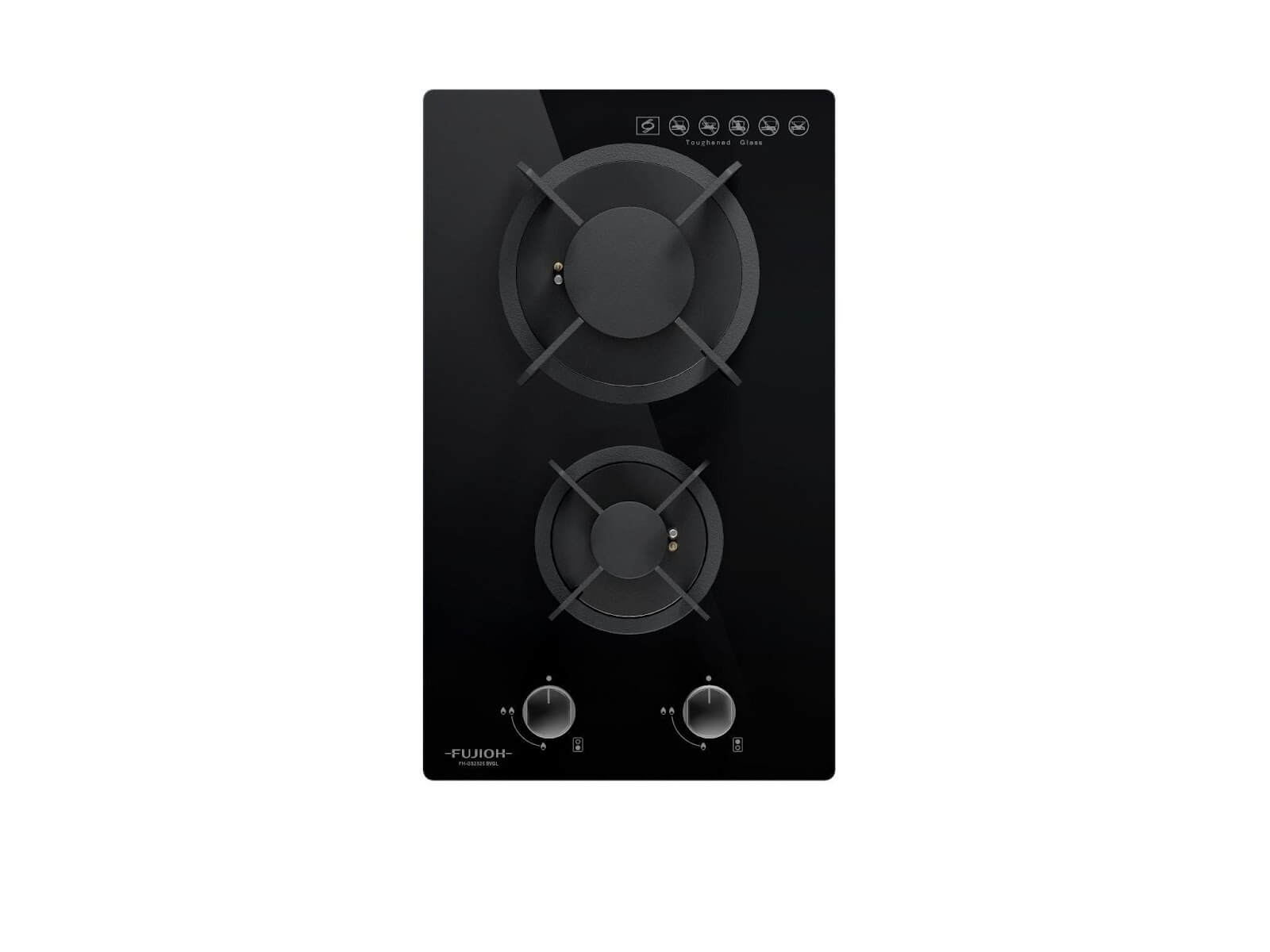 Featured Product: Domino Gas Hob with 2 Burners
For those who crave a larger cooking surface and desire even more culinary possibilities, the FH-GS2525 SVGL Domino Gas Hob with 2 Burners is a perfect choice. Designed with the same rust-resistant aluminium alloy, this sleek and sophisticated gas cooker hob equipped with toughened black glass offers dual burners that deliver powerful heat for all your cooking needs. Multitask like a pro and bring your ideal kitchen style to life with its elegant and glossy design.
Revel in the Flexibility of Pairing
Featured Product: Domino Gas Hob with 2 Burners and Domino Induction Hob
With FUJIOH's commitment to quality and innovation, this Domino gas hob range is built to elevate your cooking experience to new heights. And how do we do that?
To truly elevate your cooking space, our Domino gas hobs can be easily paired with other Domino gas and induction hobs. The Domino gas hobs aside, our FH-ID5125 Domino induction hob with 2 zones is another alternative to pair with the aforementioned kitchen appliances. 
Domino Induction Hob with 2 Zones
Immerse yourself in the realm of exquisite kitchen aesthetics, where functionality meets style effortlessly with this induction hob. This state-of-the-art ceramic induction hob is not only exceptionally durable but also showcases quality glass by SCHOTT CERAN®. Experience the seamless elegance of the smooth surface, making cleaning a breeze. Moreover, with advanced safety features, such as pan sensors and residual heat indicators, you can rest assured knowing when the surface is hot. Prepare to be captivated by the impeccable craftsmanship, highlighted by the addition of bevelled edges, making a striking statement of unique style. 
By leveraging this winning combination, you will be provided with the best of both worlds and the precision and efficiency of induction cooking alongside the power and control of gas. And with this duo, you can enjoy the flexibility to switch between gas and induction cooking methods, catering to all your culinary needs. Embrace the extraordinary and transform your cooking space into a masterpiece with our remarkable cooker hobs!
Elevate Your Culinary Journey with FUJIOH
Ready to make a statement in your kitchen? Embrace the ultimate style and functionality with the FUJIOH Domino gas hob. Experience the quality craftsmanship, advanced technology, and stunning design that FUJIOH is renowned for. 
At FUJIOH, we understand the passion and love that goes into creating delicious meals. That's why we continuously innovate and design kitchen appliances that inspire culinary excellence. Explore our range of gas hobs and let FUJIOH be your trusted partner in creating memorable dining experiences. Your culinary journey starts here!
If you require more information on our gas cooker hobs, feel free to get in touch with us at FUJIOH Singapore or email us at fit@fujioh.com.sg.